Ah, yes. The obligatory New Year resolution post.
Cos it's 2018. A new year. A fresh start.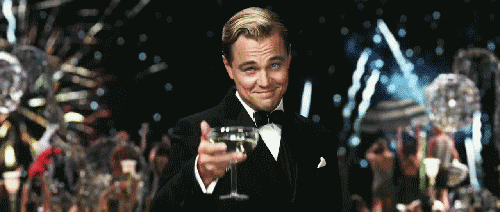 While I'm generally a 'fly-by-the-seat-of-my-pants' kind of person, there is something exhilarating about making resolutions at the beginning of the year.
For the last few years, I chose a word instead of making resolutions (which always seem to fly out the window after a few days or weeks). Thrive. Expect. Joy. Those were fun, and I liked watching God work through those words, often in ways I didn't foresee.
But I decided this year to set some goals to push me further in my writing. I've felt the need to be more intentional, and while I'm sure I will add to this list, I've got five writer-ly things I want to see done and dusted by the time 2019 rolls around…
Visit Quills & Inkblotts to read the rest of this post.
---
Jebraun Clifford always wanted to step through a door into an imaginary kingdom, so it's no surprise she now calls Middle Earth home. Too short to be an elf and too tall to be a Hobbit, she lives in a gorgeous town smack-dab in the centre of New Zealand's North Island filled with thermal activity, stunning lakes, and enough Redwoods to make her Californian heart swoon. Her unpublished YA fantasy, The Two Queens of Kyrie, won both the American Christian Fiction Writer's 2015 First Impressions contest and the 2016 Genesis contest. She loves coffee, tree ferns, dark chocolate, and Jesus, and harbours a secret penchant for British spelling.
Have you signed up for my newsletter? I give away an e-book in every one!