One of the perks of participating in blog tours is the books I get to read ahead of the rest of the world. I love getting a sneak peek at the latest fun stories.
So when the opportunity came to be a part of Laurie Lucking's blog tour for her YA fantasy, Common (and, ahem, an ARC of said YA fantasy), of course I said YESSS!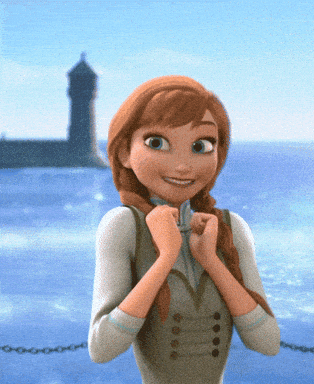 I mean, who doesn't love diving into a brand new story full of memorable characters, a fascinating new kingdom, and a slow-burn romance?
Um.
No one.
And I'm giving YOU get a chance to own your own Kindle copy…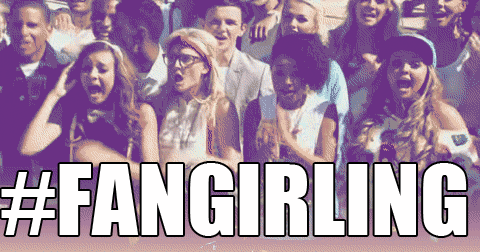 But first…my review!
First of all. Can I say how much I loved Leah? She is sweet and spunky. Fun and fearless. And while she may be a servant, she possesses a fine character many of the royals would do well to emulate.
A sweet fairy-tale romance with a handsome prince, a cunning villain, and a plucky heroine who saves the day.
I enjoyed her friendship with Rafe, the prince. It felt natural and not forced. She's such a lovely young lady, I don't blame Rafe for seeking out her company and caring what her opinions are.
Her loyalty to Rafe is what gets her into trouble, but I admired her for the courage she displayed.
There was just enough gorgeous descriptions to transport me to Imperia, the dialogue gave me a real sense of everyone with distinct voices for each character, and I loved Leah's adventures as she deals with the fallout of her from her decisions.
Get ready for nuns who I'm sure have the most interesting back story ever (rumour has it that one of them may feature in the next Tales of the Mystics), some court intrigue, and enough adventure and romance to keep you turning the pages.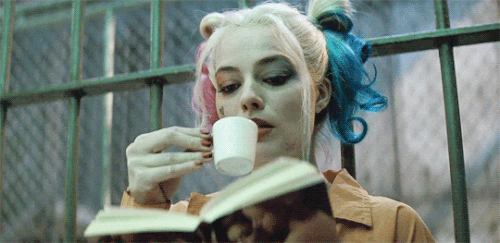 * I received a complimentary copy of this book from the publisher and all thoughts and opinions are my own. And I loved the book so much, I pre-ordered it too ❤
---
Only one person knows of the plot against the royal family and cares enough to try to stop it—the servant girl they banished. Leah spends her days scrubbing floors, polishing silver, and meekly curtsying to nobility. Nothing distinguishes her from the other commoners serving at the palace, except her red hair.
And her secret friendship with Rafe, the Crown Prince of Imperia.
But Leah's safe, ordinary world begins to splinter. Rafe's parents announce his betrothal to a foreign princess, and she unearths a plot to overthrow the royal family. When she reports it without proof, her life shatters completely when the queen banishes her for treason. Harbored by an unusual group of nuns, Leah must secure Rafe's safety before it's too late.
But her quest reveals a villain far more sinister than an ambitious nobleman with his eye on the throne.
Can a common maidservant summon the courage to fight for her dearest friend?
---
Don't forget to go to Common's Facebook party. That's right! On Thursday, February 15 at 8pm Central, you have an opportunity to chat with author Laurie Lucking along with Laura Pol, Michele Israel Harper, and yours truly, as well as have a chance to win some fabulous prizes.
RSVP right here –> –> here
---
An avid reader since birth (her parents claim she often kept them up late begging to hear just one more story), Laurie Lucking discovered her passion for writing after leaving her career as an attorney to become a stay-at-home mom. She writes young adult fantasy with a strong thread of romance, and her debut novel, Common, releases in 2018 from Love2ReadLove2Write Publishing. Laurie is the secretary of her local ACFW chapter and a co-founder of http://www.landsuncharted.com, a blog for fans of clean young adult speculative fiction. A Midwestern girl through and through, she currently lives in Minnesota with her husband and two young sons. Find out more about Laurie and her writing by visiting www.laurielucking.com.
Connect with Laurie!
Facebook
Twitter
Google+
Instagram
Goodreads
Pinterest
You can also purchase Common here!
---
I love this story SOOOOO much (have I said that yet?!?), that I'm giving you a chance to win a Kindle copy of it. All ya gotta do is enter my giveaway via this portal to the magical kingdom of Imperia (jk…it's a link to Rafflecopter) and follow the instructions. I'm drawing the winner in ONE WEEK so hurry!
Good luck and may the odds be ever in your favour 😉
---
Jebraun Clifford always wanted to step through a door into an imaginary kingdom, so it's no surprise she now calls Middle Earth home. Too short to be an elf and too tall to be a Hobbit, she lives in a gorgeous town smack-dab in the centre of New Zealand's North Island filled with thermal activity, stunning lakes, and enough Redwoods to make her Californian heart swoon. Her unpublished YA fantasy, The Two Queens of Kyrie, won both the American Christian Fiction Writer's 2015 First Impressions contest and the 2016 Genesis contest. She loves coffee, tree ferns, dark chocolate, and Jesus, and harbours a secret penchant for British spelling.