Eeep! The next cover for Amy Brock McNew's Reluctant Warrior Chronicles is here!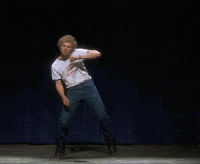 Okay…happy dance aside, here's the back cover blurb for book three, Resilience:
The fiercest warriors emerge from the most brutal storms.
Liz and Ryland Vaughn have fought hard to survive every threat that's risen against them. But nothing they've faced compares to the battle to come.
As they settle in to married life, all seems perfect and quiet. Too quiet. Being a warrior doesn't allow for peace.
Then one vicious moment throws their world into upheaval and rips their hearts to shreds.
Wanting to get away from it all, they accept a mission to New Orleans to assist fellow warriors. Ryland hopes the time away will repair the rift between them, but the chasm only widens as they face an enemy so subtly horrific, they don't even know they're falling.
As they descend into darkness, Liz's past once again rears its ugly head.
This time, it takes Ryland along for the ride.
Can Liz and Ryland undo the damage to their marriage and hang on to their faith while completing their mission? Or will they fall to temptation and lose everything they've fought so hard for?
And now…
Are you ready?
The gorgeous cover…
Isn't it great?!? Now to wait until the release date, June 14, 2018.
Amy Brock McNew doesn't just write speculative fiction, she lives and breathes it. Exploring the strange, the supernatural, and the wonderfully weird, Amy pours her guts onto the pages she writes, honestly and brutally revealing herself in the process. Nothing is off-limits. Her favorite question is "what if?" and she believes fiction can be truer than our sheltered and controlled realities. Visit http://www.AmyBrockMcNew.com to learn more about this intriguing author.